Kjellgren Kaminsky Architecture is a Gothenburg based architectural office. They have a strong focus on challenges considering climate, technological development and urbanisation and have many examples of buildings with strong political values as well as striking visual identities in their portfolio. We were asked to do the design for their 10-year anniversary book, where these importent questions was an important part.

Published by Arvinius + Orfeus Publishing.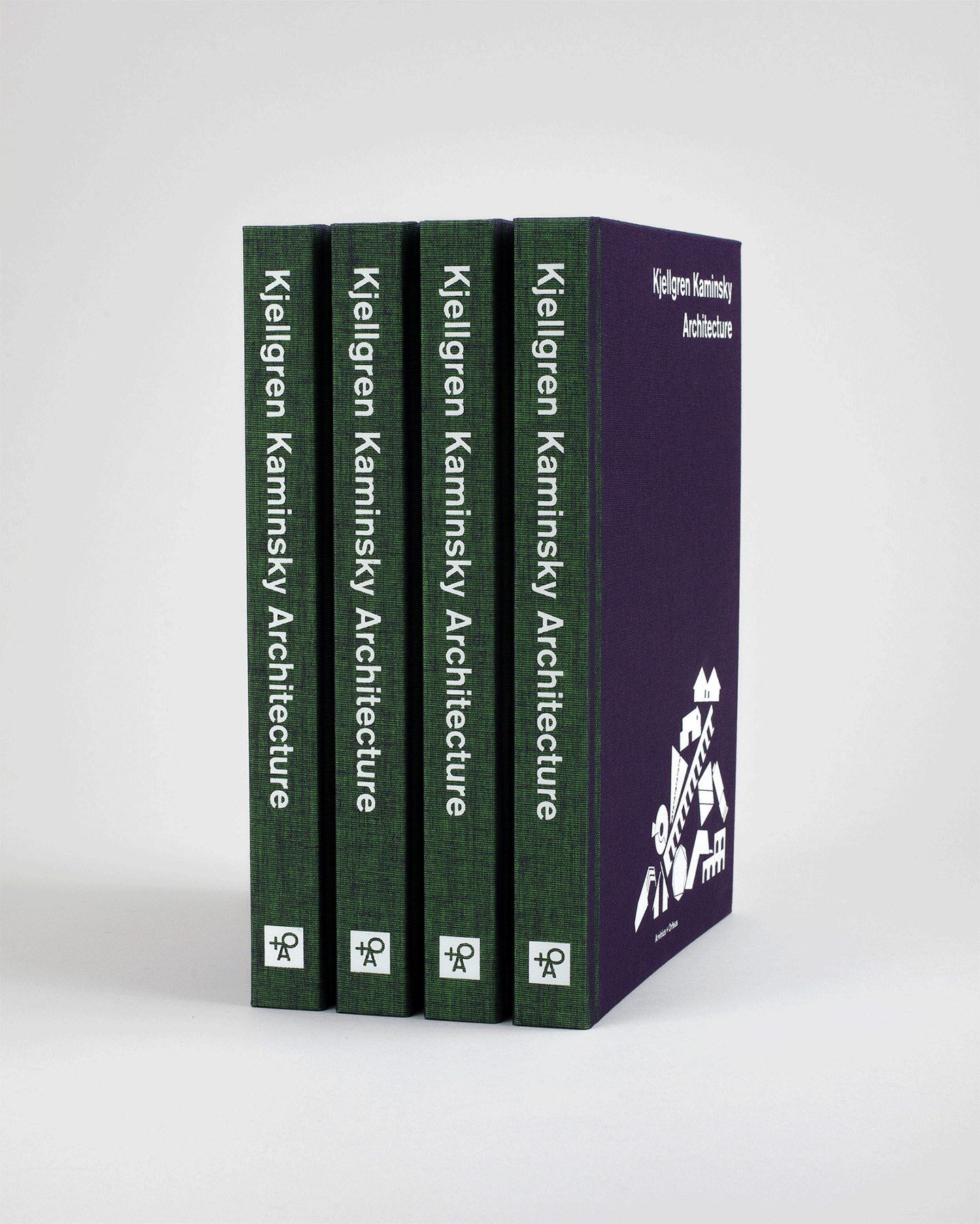 The hardcover has a double weaved cloth that changes color depending of the viewing angle. On the front cover you see foil stamped silhouettes of some of the included buildings.

The design has an emphasis on the dynamic layout of the images. Most of the project facts are placed in the appendix at the end of the book enabling a poetic and inquiring content in the books portfolio part.